Cell Biology & Bioimaging Core
PBRC Home :: CBBC Home :: Equipment :: Axioskop & Axiovert 40

A Zeiss Axioskop 40 and Axiovert 40 CFL are located in L4076 for routine fluorescence and brightfield imaging. We have a Zeiss AxioCam HRc color CCD camera that is shared between these two instruments for digital image capture with Axiovision software.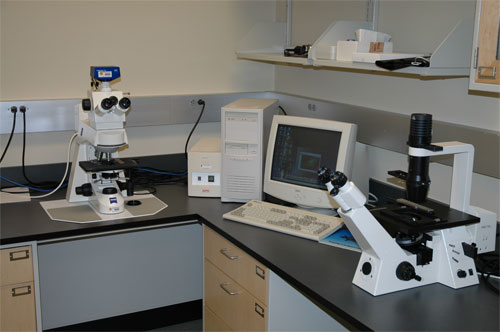 The Zeiss AxioCam Hrc CCD camera is capable of capturing color and fluorescent images at resolutions ranging from 1388 x 1040 to 4164 x 3120 pixel resolution through pixel shift.